Hey, thanks for stopping by!
I'm Patricia Pedroso, 26 – an artist/illustrator/blogger currently living in Madrid, Spain.
I've been enjoying doing creative stuff since I was very little, but it wasn't till 2014 or so that I rediscovered my passion for drawing and resolved to get serious about it.
The thing is, I had no idea where to start!
And that's exactly what I'm trying to solve with this blog! To be able to help other starting artists out there.
As of now, I've recently finished my Fashion Design degree – never mind that, not going to pursue it as a career – and I intend to dive into the freelance world so I can have my own studio and make a living with my art.
And I intend to share all I learn with you, via this blog!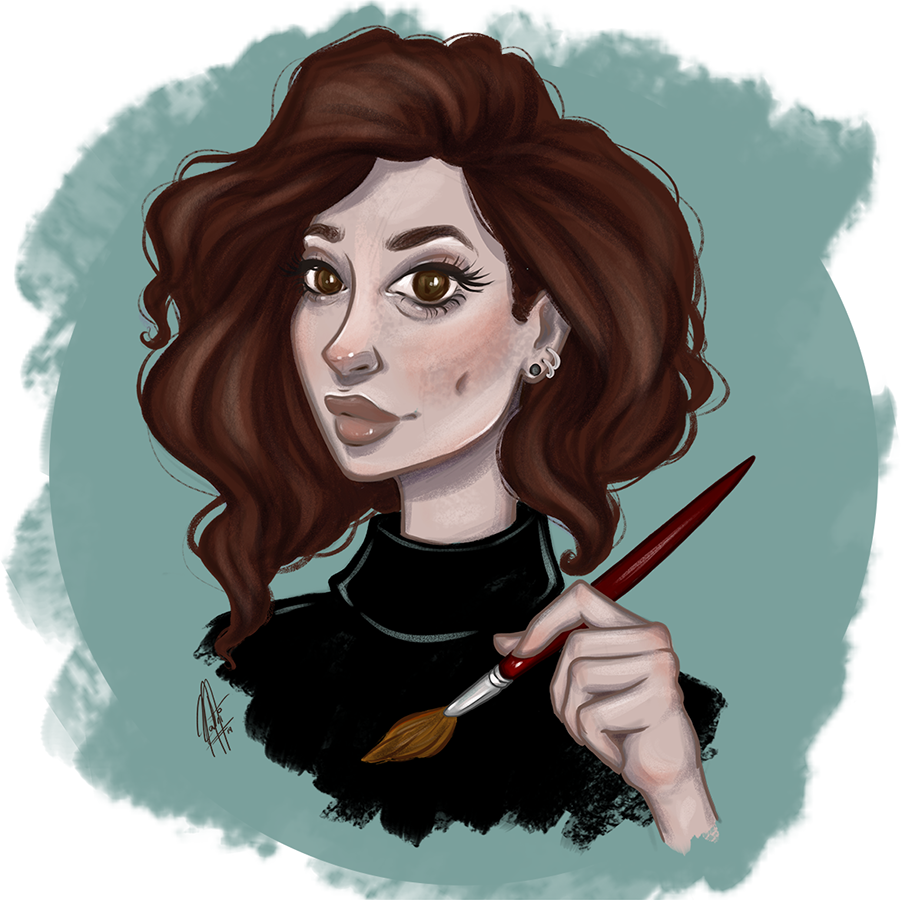 So, this blog is for you if…
You're looking for useful resources for artists; youtube channels, podcasts, online schools or other websites,…
Or tips for making a living as an artist, social media, challenges and all that jazz – so you keep up with what's going on in the art community.
Tutorials on different topics, art supplies, techniques and resources, as well as reviews and recommendations.
All the above and more!
My objective here is to make all that I've learned during these years – and all that I'll keep learning as I go – accessible for you, to make your journey easier!
So if you want to join us or go to read check out all the content that's already on the blog that can help you out!
About my art:
I love anything with a hint of darkness and fantasy. I work digitally, but I'm also an experienced watercolour and gouache artist. Although I'm quite flexible as an artist, I do specialise in lineart (colouring pages, inking) and female characters.
I've recently started freelancing full time (end of 2020) so I'm currently available for work. Find my portfolio here and don't hesitate in contacting me if you feel that I might be right for your project!
Experience & Other Details:
Still want to know more?
If you're still curious about me and my art journey, I have a big post here on the blog where I tell you all about it. It's full of pictures of my art progression! (some a bit embarrassing tho).
If you're interested in what art supplies and resources I use regularly, I have a page here with all the info.
Want to work with me on a project or hire me? – Go to the hire me page for more info or contact me directly.
You can also contact me with any other doubt or request you might have, or simply to chat! I'll get back to you as soon as I can. 😊
If you want to find me on other parts of the web, you can do so with these magical links!