My most used art supplies & resources
Here's a list of some of the supplies I currently use the most. At the end of the post, I'll also include some other pages and resources that also help me on my day to day art-business life.
*Reminder that this page contains some affiliate links. This means I might get a small commission when you click and buy something with that link with no additional cost to you. However, my reviews and recommended products are not influenced by this, I'll only recommend what I use and what I believe is good. Click here to read the disclaimer if you want more information*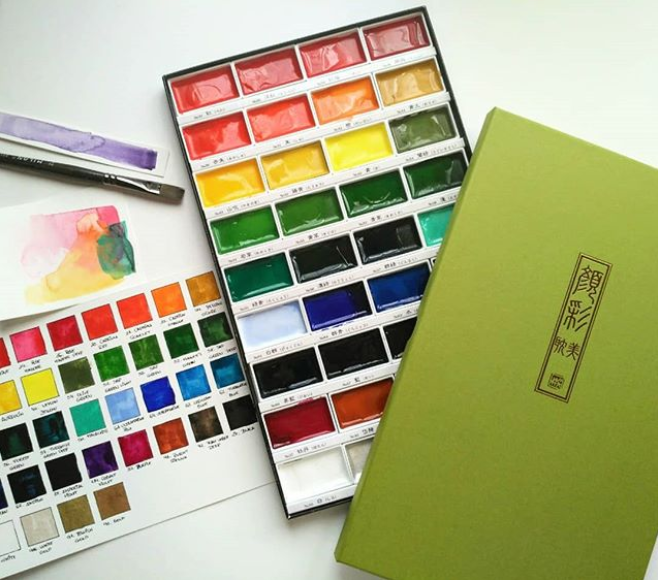 Watercolours
Watercolour is one of my favourite media to use.
So far I have only used student grade & the Kuretake set, but I plan on experimenting with professional paints soon – I'll update it then.
Here are the links to the sets I've used, the Kuretake set is one of my favourites though:
If you're looking to learn more about watercolour & paints so you can choose your own, check this post of my watercolour series.
Gouache
I'm still slightly new when it comes to gouache, so I have only used a couple of brands. If you're starting, I will highly recommend the Arteza gouache, I have the 60 set and it has been great to practice gouache further.
I have a full review here, if you're interested in knowing more.
And if you want to purchase them – or anything else from Arteza – use the code PB8PROMO at checkout for an 8% off with this link.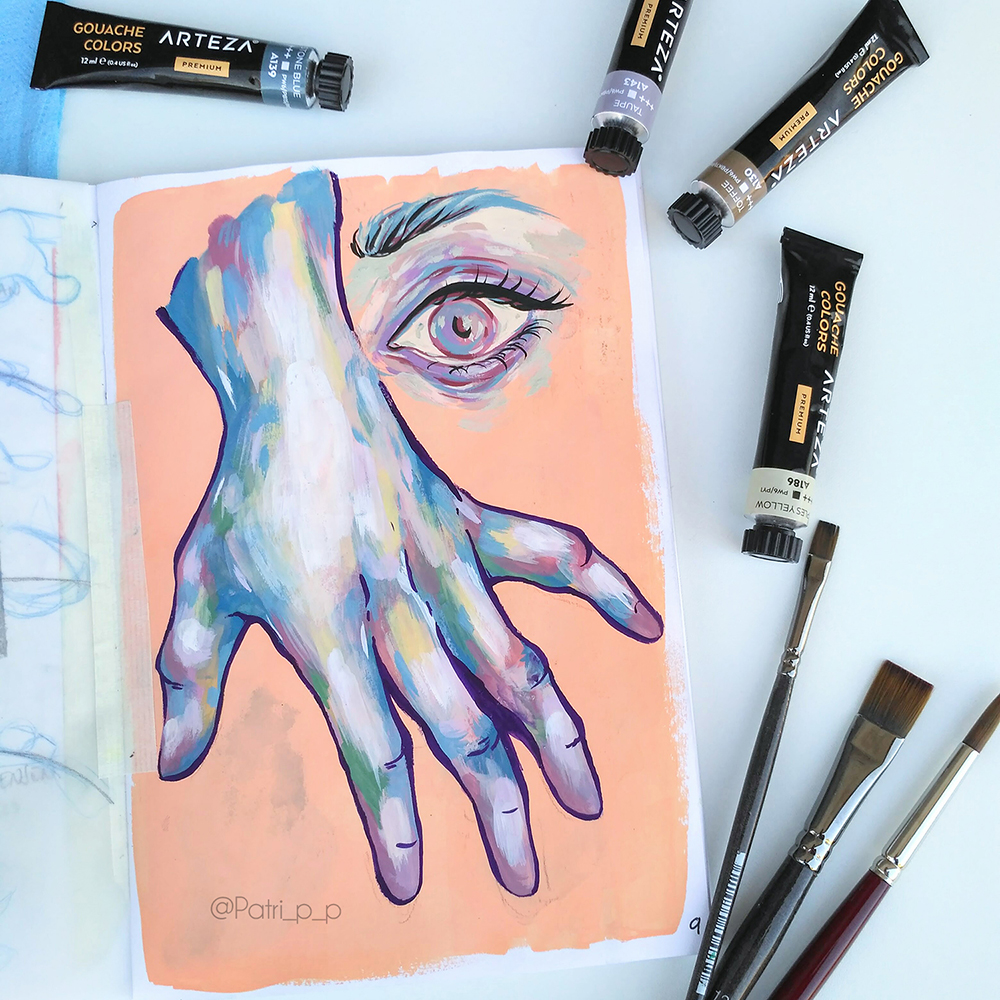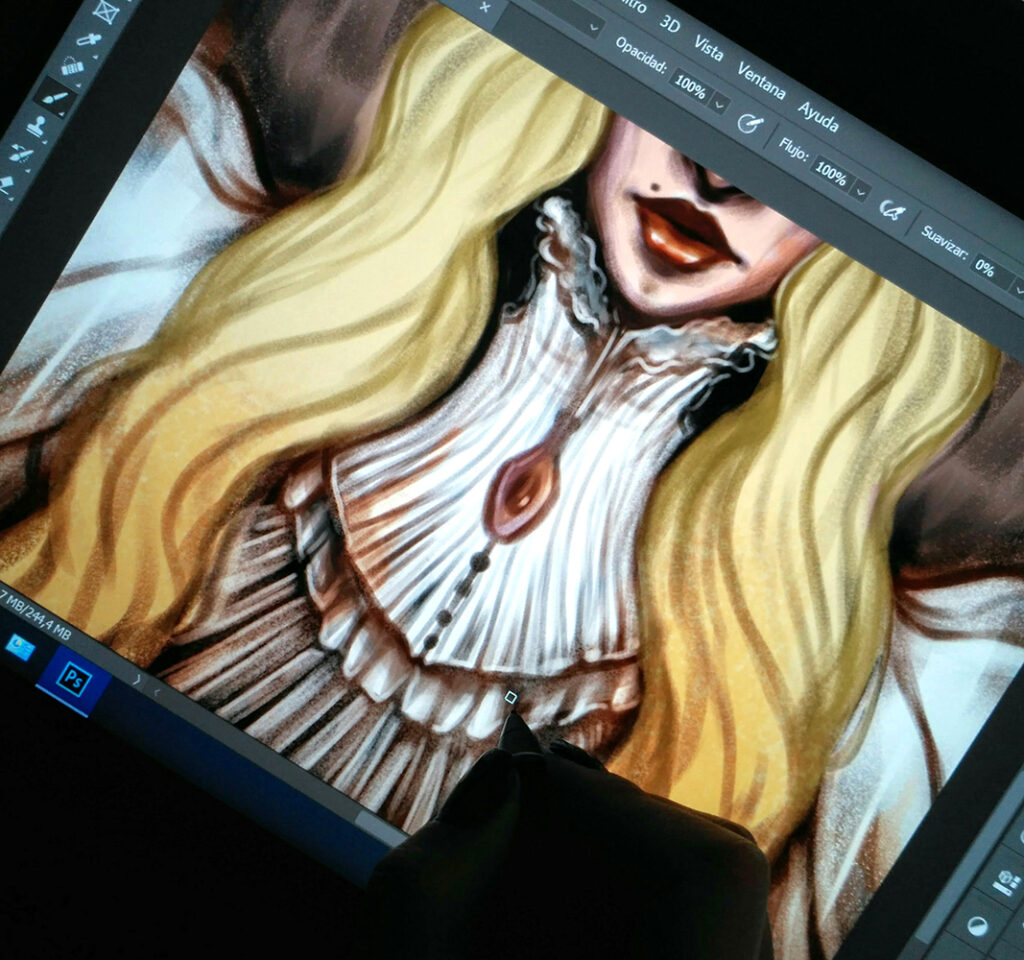 Digital Art
I work in digital fairly regularly, in fact lately, I work more often in digital than traditional.
Not too long ago I decided to get the Wacom Cintiq 16, and I couldn't be happier. It's a more affordable version of the common Wacom Cintiqs & a smaller size but certainly works well enough for me.
I have a full review on it here, if you want to know more.
As for the software, I work mainly with Photoshop.
Fineliners & brushpens
Fineliners are a basic supply for me. These past few years I've also been introduced – and slowly started loving – brush pens, though I'm still working on improving with them.
Here are a few recommendations of my favourite brands/types: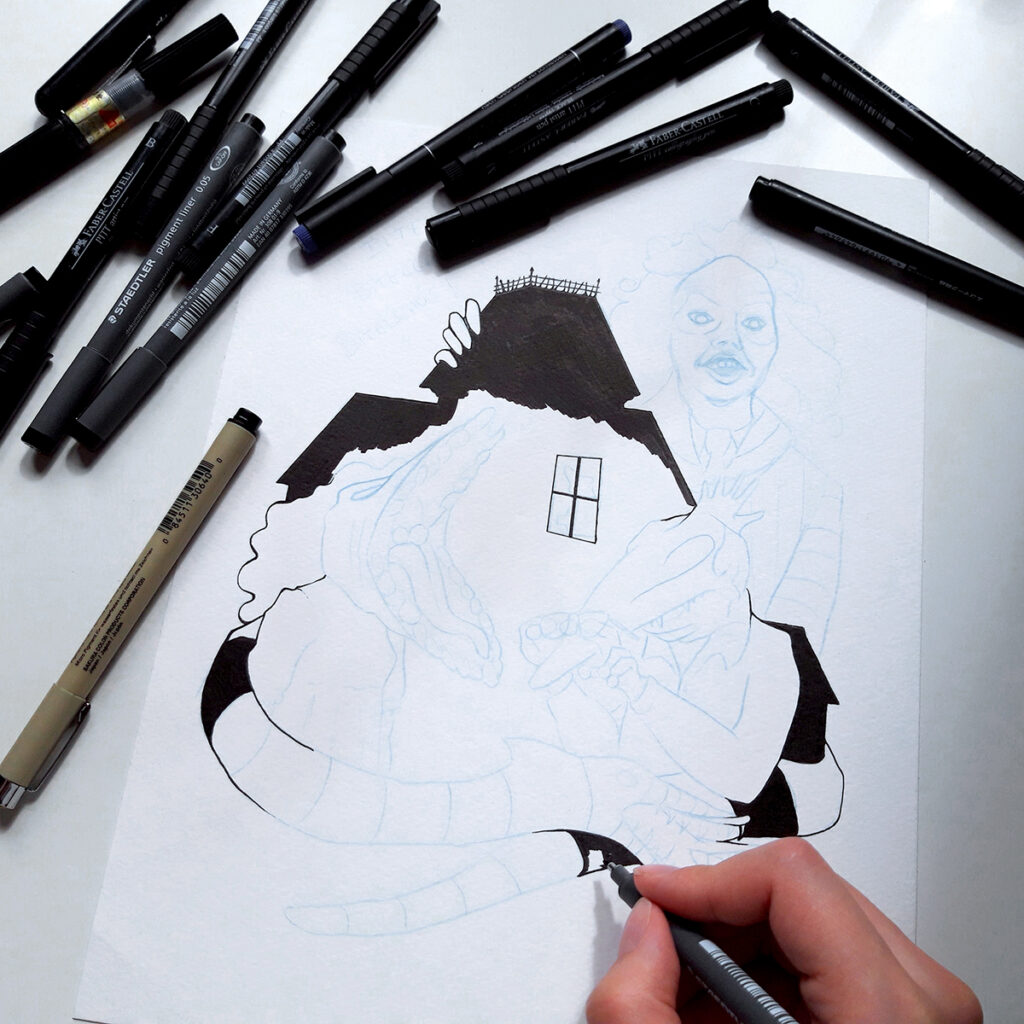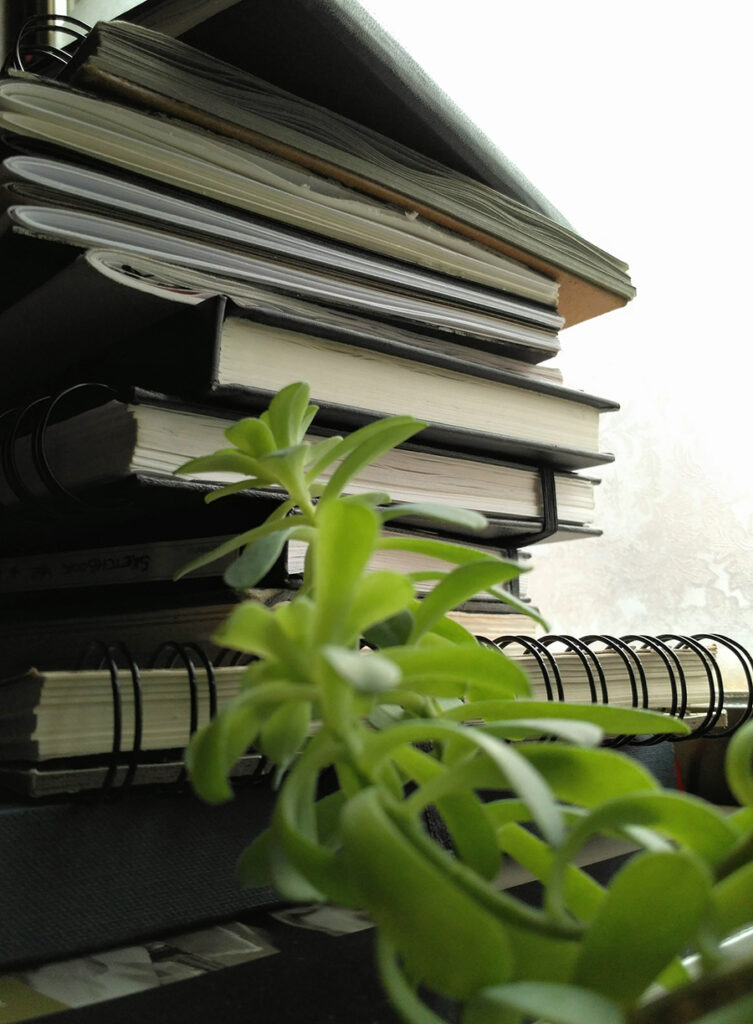 Sketchbooks
Sketchbooks, sketchbooks. Such a big obsession for artists. And sometimes a bit of a pain too.
In my case, I still haven't found "the one" when it comes to sketchbooks, so I'm still trying. Though there are a few I have used that I would definitely recommend:
If you're having trouble choosing your sketchbook, check here my Ultimate Guide to choose a sketchbook. 
Other resources
For now, I can't think of anything else I use regularly to add to the art supplies, but I thought I would mention a few other resources that make my life as an artist a bit easier in one way or another, that I think maybe could help you too.
LEARNING ART:
SKILLSHARE: Skillshare is not exactly dedicated just to art, but there is a ton of courses there, from art, business, photography, programming, etc. The format of the courses it's simpler but really nice to take a course when you can't dedicate that much time to it. Oh, and by clicking here you can get 2 months of free premium subscription to try it out!
SCHOOLISM: Basically, this is an online school for artists with amazing courses from professionals of the industry. I won't say much more cause I have a full ongoing review here that covers everything.
SVS: Or Society of Visual Storytelling, is another great online art school type-website that offers courses with a subscription. Much like Schoolism but with courses more oriented to the Children's book illustrator world. You can try it 30 days for free! – I have yet to try it, but I heard really good things.
SOCIAL MEDIA SCHEDULERS:
TAILWIND

– Pinterest & Instagram scheduler, though I use it only for

Pinterest

. It's really good if you want to increase your Pinterest traffic and schedule several pins at a time & easy to use! It has an auto post limit of 100 pins and 30 Instagram posts for the free trial, but I do recommend you give it a go if you want to see if it works for you. Also, you can get a month free – after spending those 100 and 30 auto-posts –

if you sign up with this link

!

PLANOLY

– I use it as an

Instagram scheduler

– though I believe it works for Facebook too – I find it quite complete in it's the free version but you should know it has some restrictions on types of posts and on having more than one Instagram account linked per account

(trick: you can sign up multiple times for different accounts and still use it for free)

.
PASSIVE INCOME FOR ARTISTS – POD SITES
If you read my post on passive income you can have a better explanation on these, here I'll just mention them quickly.
SOCIETY6

– Here you upload high-resolution files of your work (digital art, scanned art, graphic design photography…) and apply it to merchandise, prints and tons of other products. You have to do the work and upload it, but after that, everything is printed and sent by them!

REDBUBBLE

– It's similar to the previous, really, it's just a matter of preference, and maybe Redbubble has a smaller selection of products, but just barely.

INPRNT

– Same as the other two, but this one has a selective process to get in and only sells prints, phone cases and cards. But on the other hand, you make a bigger profit from sales.