Is time to review the first art book of the popular digital artist Lois van Baarle!
I knew the second artbook I reviewed for this series had to be "The Art of Loish". Just because she's such an inspiration and a well-known artist in the community.
In case you don't know, I'm doing a Youtube series with artbook reviews.
Well, more than reviews these are me gushing about pretty art, curiosities & showing you the book…
Still! These are really fun to do and I like doing them to show some pretty books around and help people that might want them to decide if there worth buying. I'm not doing this consecutively, more like once in a while.
The first book I reviewed was "The Art of Spirited Away", because, as a Studio Ghibli fan that was a must!
So, without further ado, let's proceed to talk more about this book! And because I believe the best way to enjoy this is actually watching a flip trough, here's my youtube video reviewing it for those who want a peek at it already!
This post will be brief and with lots of pictures!
*Reminder that this post contains some affiliate links. This means I might get a small commission when you click and buy something with that link with no additional cost to you. However, my reviews and recommended products are not influenced by this, I'll only recommend what I use and what I believe is good. Click here to read the disclaimer if you want more information*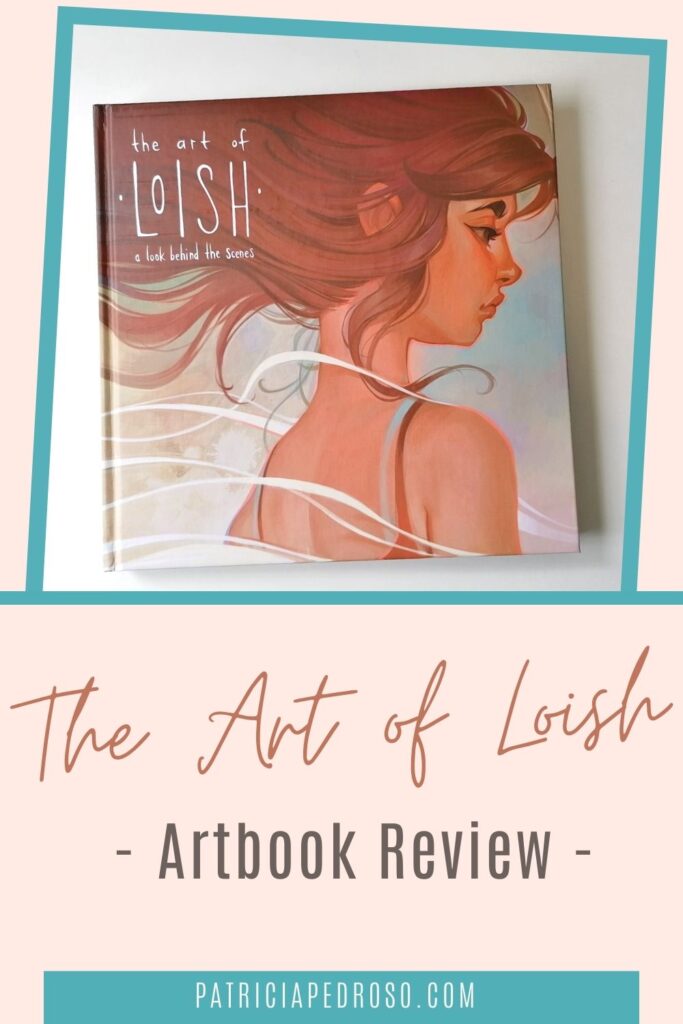 A bit about Loish
Lois van Baarle, mostly known by her online name Loish, is a digital artist from the Netherlands. She is a master at her craft and widely popular for her colourful girl illustrations on social media! (with more than 2 million followers on Instagram)
As it's common with artists, she has been drawing since she was very little and later studied Animation to secure something "more secure" in terms of jobs. However, her freelance work leads her more towards character design.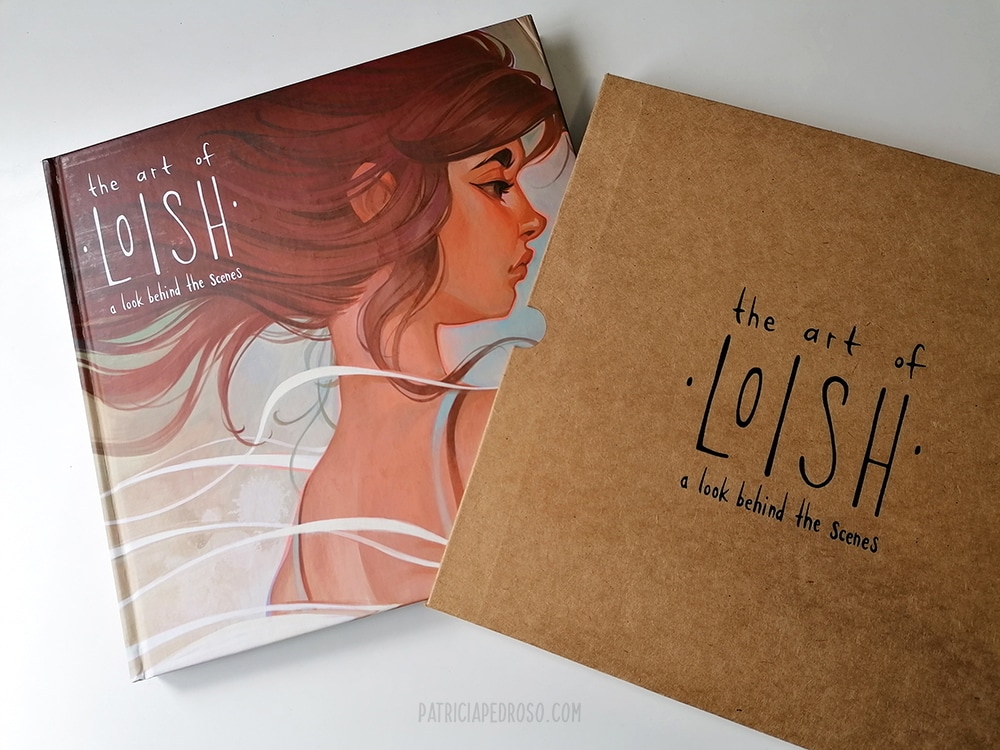 At the moment, she has 2 books out (and recently announced she's working on a third!): The Art of Loish and The Sketchbook of Loish.
Her work is gorgeous and has inspired many, with her flowy lines, the beautiful and clever use of colour & her stylisation. You can easily spot a piece by Lois when you see it!
This book is for you if you:
Are a fan of Loish. (duh)
Are a digital artist.
Want to learn about an artist career, thoughts & process behind her work.
Like beautiful & colourful woman art.
And if you'd like to add a beautiful artbook to your collection!
Here's what you'll find in this artbook:
Introduction about Loish's art journey and development. She shows us art from her from different ages & shows her progress over the years.
How she started digital art. Lois talks a bit about how she started with oekaki (small pixelated drawings), fan art, sharing work on forums & such.
Going to Animation school.
She talks about the importance of sketching and shows us some of hers from over the years.
Then Lois goes over how she approaches client work (and what she does differently than in personal work).
How she chooses colours and her painting process.
Loish then goes over her stylisation process, how she had to find a balance with different things to get there. For example, she talks a bit about how she struggled a bit to find the perfect level of rendering to make her paintings more organic.
Shows sketches & studies.
In the end section of the book, she details the step by step process of two different illustrations. She talks about layers, different effects she uses and more.
And lastly, there are a few pages of quick tips. In here, Loish shows in quick small sketches basic things like blending, light & shadow, how to draw hair and things of the sort.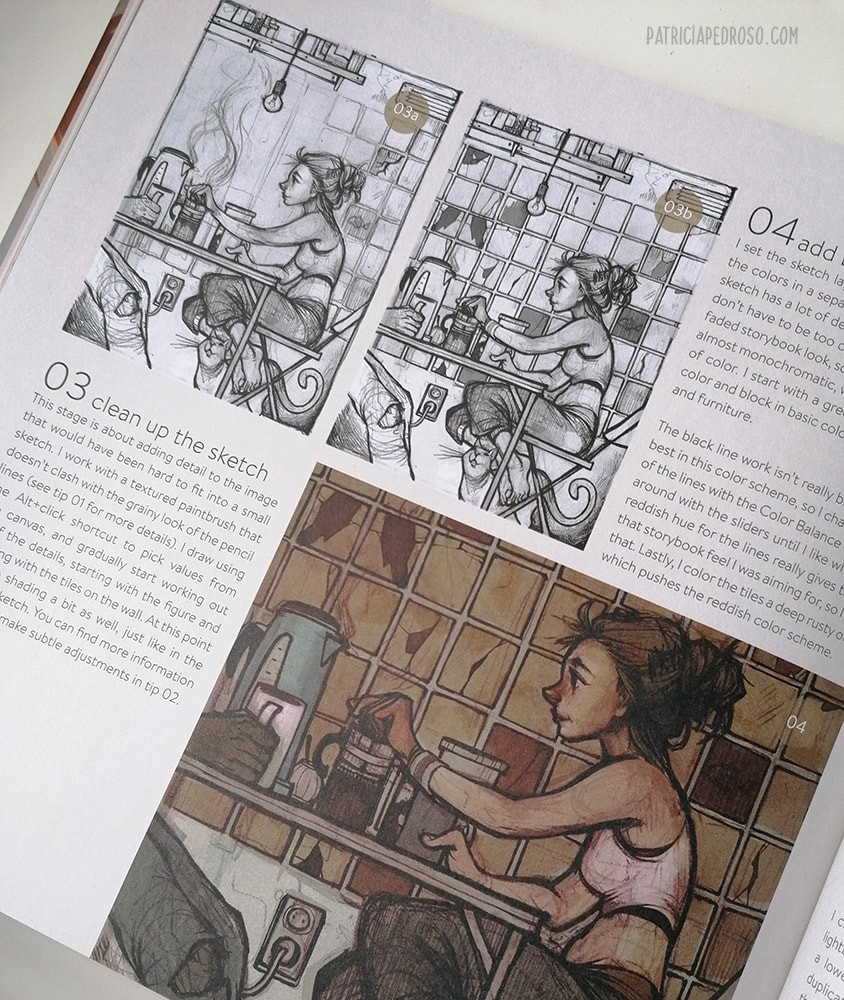 Last words:
I believe this book can be especially helpful for those starting with digital art. Both because of the tips and the progress she shares and because you're learning about her journey.
Learning about other's journey can definitely give you insight that can be applied in yours!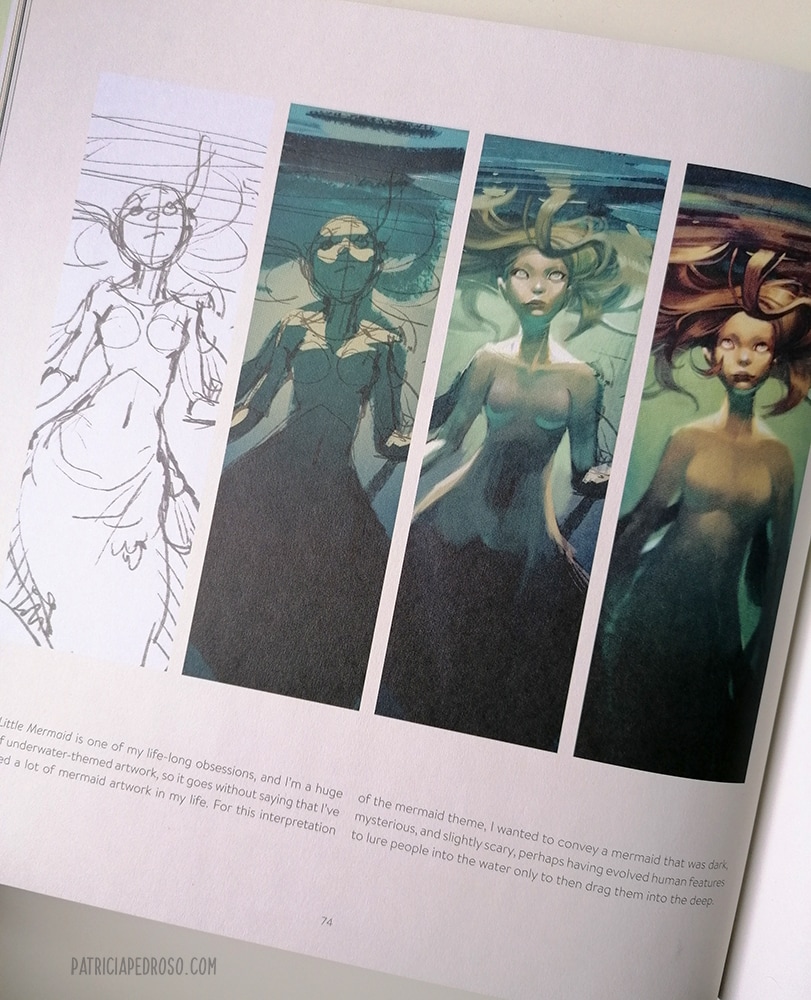 Now, this is not to say you can't learn anything from it if you already have some experience in digital art. I did learn a few things and had been painting digitally for 3-4 years before I got it!
Also, there's the fact that you might also want the book for collection purposes, you know, to browse and inspire yourself. Because it will definitely inspire you!
So, those were my two cents on this. I really love the book, it's gorgeous!
I'll probably review The Sketchbook of Loish as well in the future, so if you want, you can sign up to my mailing list (below) or to my youtube channel to stay tuned to that!
Let me know in the comments if there's anything else you want to know about this book!
---
OTHER POSTS YOU MIGHT LIKE: