I'm finally hosting my own Draw this in your style event!
Well, this is a bit of an "extra" post to my usual routine, cause I wanted to announce this.
It would be short and to the point, I promise!
Some time ago I wrote this blog post about the Draw this in your style event where I talk a bit about the challenge and I collected most of my entries. I did it as a "goodbye" of sorts, cause I'm not gonna be participating that much anymore. I explain more about this on the post.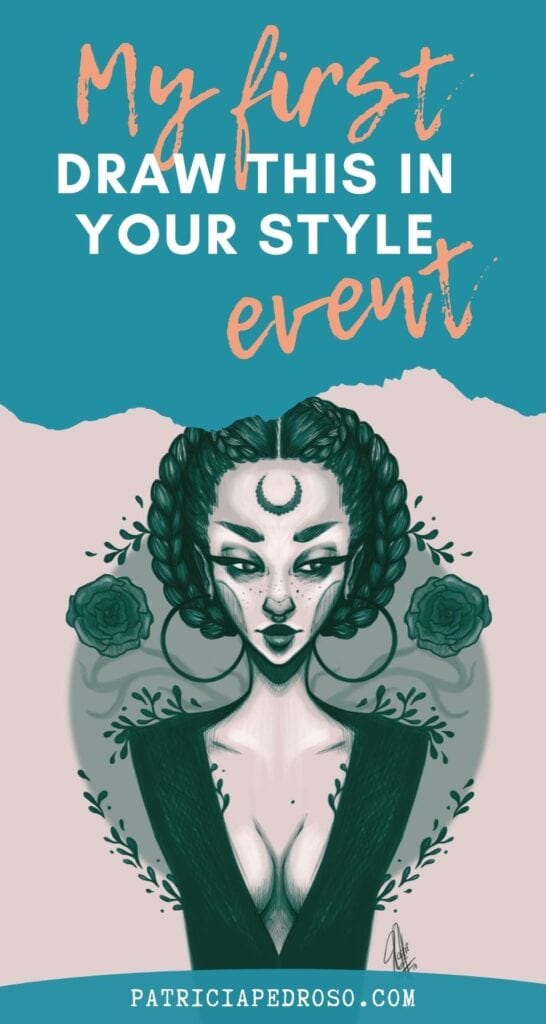 WHY I DECIDED TO DO IT
On the other hand, the other day I did a drawing I really liked and it occurred to me that I could host my own Draw this in your style event with it.
I don't have a huge following and I wasn't expecting much response, that's one of the reasons I haven't done it before.
So, I did a little poll on both my blog and art Instagram to see if I should or not try.
The poll was an overwhelming yes – with a bit more response that I was expecting – so I thought I would jump on to it.
I'm not expecting a million entries, but I am really excited to see what people create!
LET'S TALK RULES!
If you know how most Draw this in your style events work you'll know how this goes, but just in case…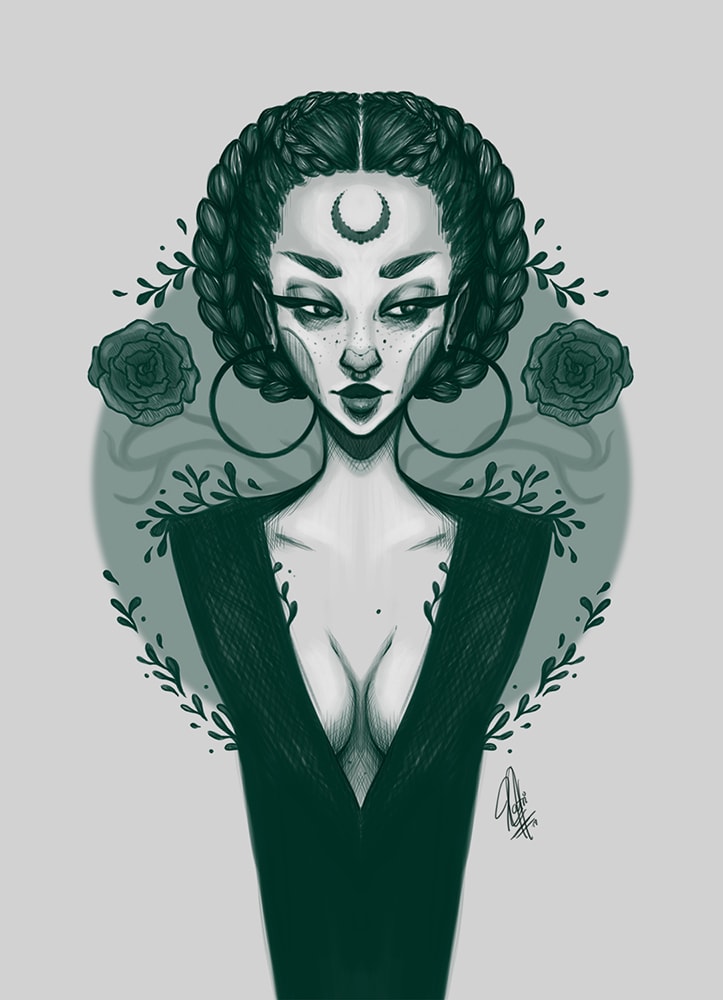 You just have to draw Abbra your own way, any medium or style accepted.
Feel free to get creative!
I'm hosting this both on Instagram and Twitter and it has no deadline, so if you decide to participate, whenever you do it I would still share it.
When you post it, please add my original "draw this in your style image post" on the side, and make sure you tag #drawthisinyourstylePatri – Instagram – and tag me too on both Twitter & Insta.
I'll leave plenty of links for you to find the tweet and post around this post!
LAST THOUGHTS
I thought about not posting this here on the blog because it didn't seem to fit my usual but at the end of the day this blog is about art and life as an artist and that includes mine.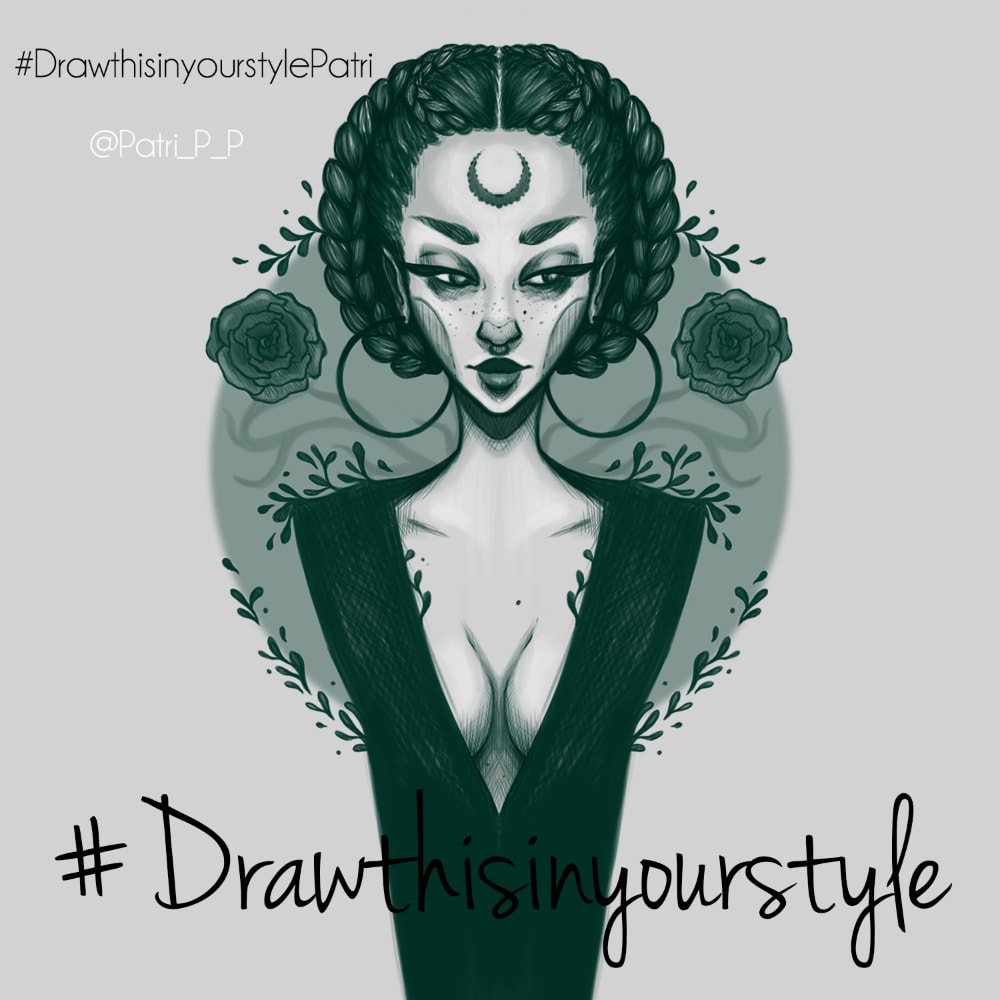 Sharing what I do is also a part of this blog, so I hope this doesn't bother anyone.
I have prints of Abbra on all my shops; Inprn, Society 6, Redbubble – linked all there and in the images below. On the last two there's also merchandise that looks really cute – not just because is my art, I promise hehe!
So, feel free to participate, I would love to see your work!
If you would like to help me spread the word, feel free to share my Pinterest-ready image up there!